Our services include: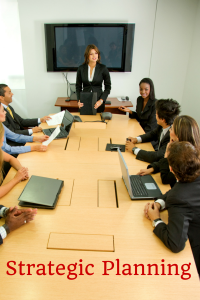 Developing a mission statement
Developing a vision statement
Developing a value statement
S.W.O.T. T, triple P, and P.E.S.T. Reports
Discover and develop specific objectives
Develop initiatives to obtain these objectives
Coach the success of these goals over time
Coach management in the execution of the plan.
help with implementation
Social Media Strategy
Decide the best social media platforms for success
Develop a strategy for utilizing these social media platforms
Develop the metrics and statics to track success
Train, coach, or run the organizations social media strategy
We work with Facebook, Twitter, Google +, Instagram, LinkedIn, Tumblr and many
others.For a free no obligation assessment contact us.